Gift Baskets – for all occasions
There is always something special about giving and receiving a gift basket. It's the gift that keeps on giving for the recipient and a great joy for the giver!.
Come on in and choose your own gift basket content or give us a call, tell us your budget and let us create one for you! If you see an option below – just message us, give us a call or send us an email.
Prices start from $60. Local delivery available!
We'll have it ready for pick up on the day of your choosing. 
Here's a few ideas.
Fresh Fruit Baskets
| | |
| --- | --- |
| Small |  $60 |
| Medium |  $80 |
| Large |  $100 |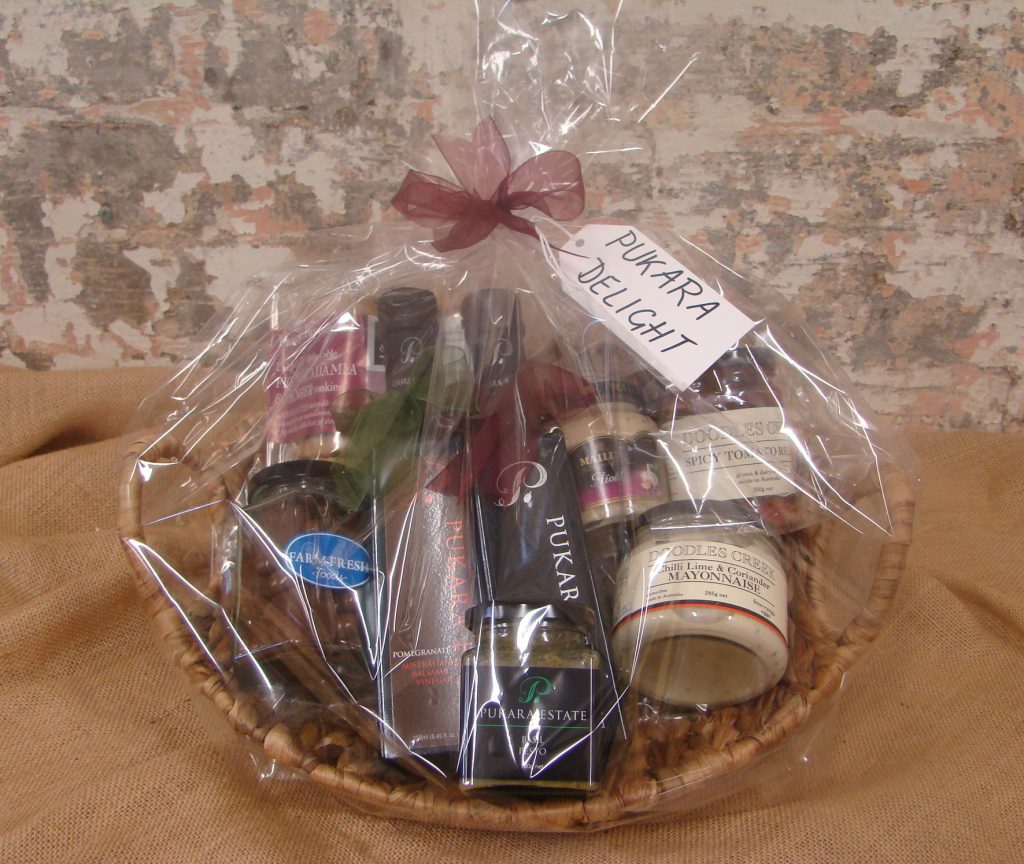 Gift Baskets
 Pukara Gourmet Delight
Pukara: Infused Oil, Flavoured Vinegar, Relish.
Other: Mayo, Mustard, Macadamia Cookies, Relish
 $105
 Lomondo Gourmet Delight
Lomondo: Oil & Vinegar.
Other: Pesto, Preserved Lemons, Mayo, Choc Cookies, Relish
 $110
 Taster's Treat
Pukara Flavoured Vinegar, Lomondo Balsamic, Sweet & Seeded Mustard, Wasabi Mayo, Savoury Paste, Dried Mango, Dried Cranberry, Relish
 $90
 Grandma's Favourites
Marmalade, Pistachio & Cranberry Cookies, Chocolates: Ginger Bites & Dark Chocolate Blueberries, Fruit Mince Tarts, Baklava, Toasted Marshmallows & Licorice Allsorts
 $85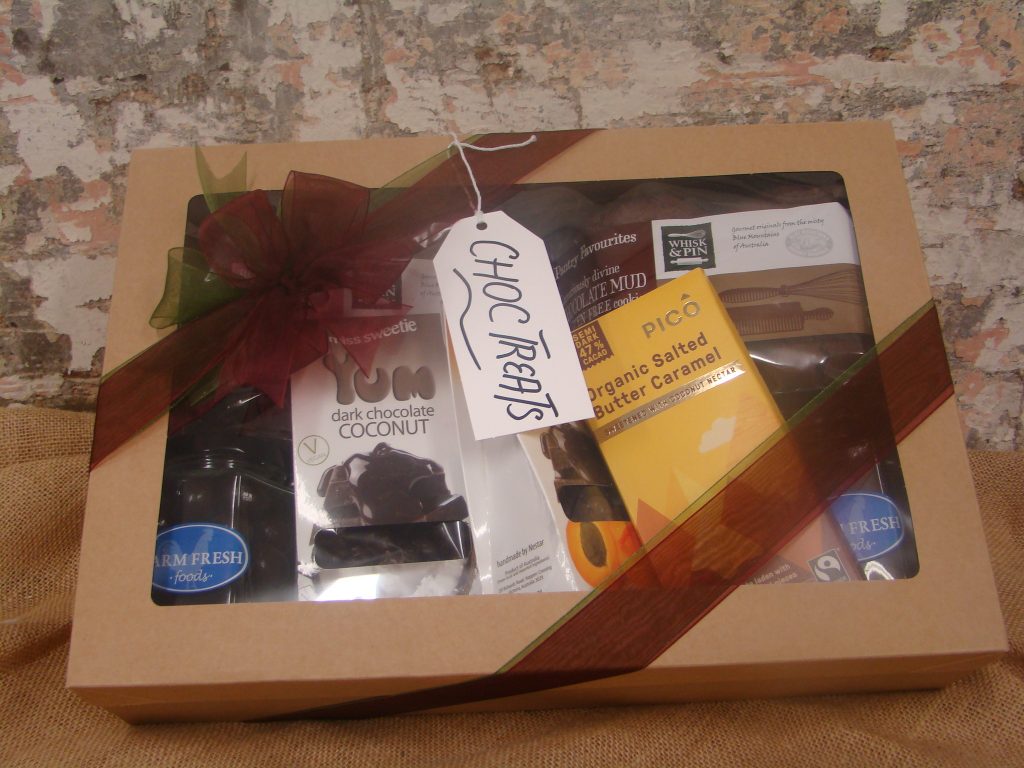 Gift Boxes
| | | |
| --- | --- | --- |
|  Meat Lovers | Horseradish, Mustard, SpoonfedLamb Jam, Spoonfed Snag Jam, Glasseye Creek Wild Meat Sauce, Milk Choc Peanuts |  $75 |
|  Choc Treats | Dark Chocolate Apricots, Dark Chocolate Coconut, Pico Salt Butter Caramel, Whisk & Pin Rocky Road, Chocolate Cookies, Dark Chocolate Blueberries |  $75 |
Make your own Gift Basket – you choose the contents!